One of the pleasures of traveling is exploring new places, sceneries, people, language, tastes, smells, design, atmosphere, and traditions—in other words, everything that contributes to the creation of customs that signify a society's culture. That is the reason why traveling to places so different from where we come from in terms of attitudes to modernity, life, and beliefs is what makes the destination so fascinating. I still have a long list of places I hope to find the time and budget to visit, but I am quite happy with my achievements so far. There were trips planned for the exploration of new places and cultures, others for exercising and burning energy, and yet others for relaxation and pampering. But it is the countries of the Southeast Asia which have become my havens.
The Library - Koh Samui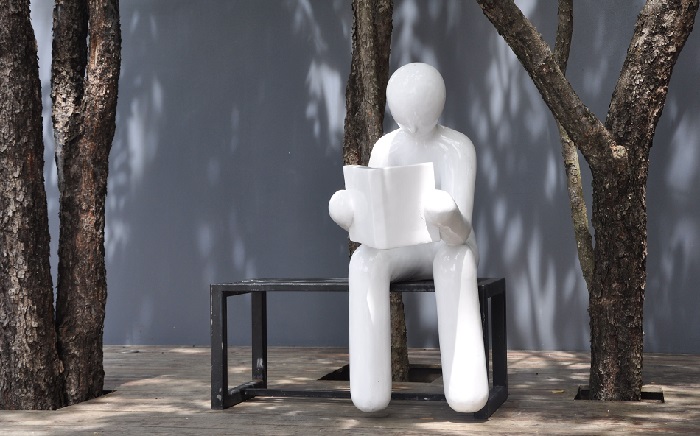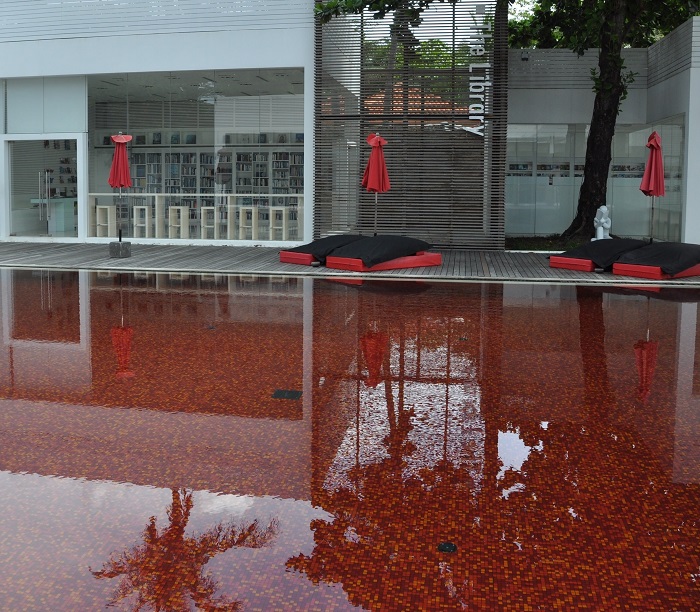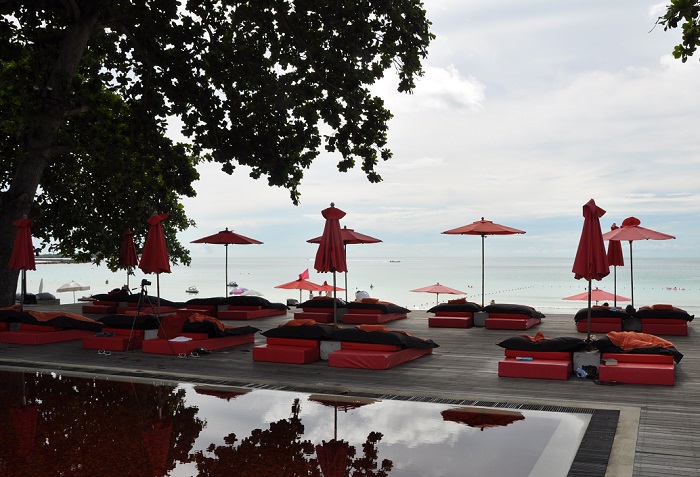 In this post I would like to share with you one aspect that makes this region so special – their easy-going, relaxed and pleasant way of being. Whenever we need a break from our hectic lives, any kind of vacation can help to recharge our batteries, but if it is true revitalization you are looking for, there aren't many places that compare. It is not only the beach, the sea, and the sun that work wonders. It is also the combination of nature, the people, the simple living and the local culture that leave you with no choice but to get into their pace of life. They seem to have a different, easy-going and relaxing approach, related perhaps to their Buddhist beliefs, and whether you like or not, you end up being caught up in this and letting it calm you down. Traveling to Thailand, for example is a pleasure difficult to explain to someone who has never visited and even for first timers, it may take a while to get into the mood and appreciate the experience. The changes of the twenty-first century are taking over the older traditions, but there are still numerous customs and values that are so different from western society and make Asian countries even more inviting to the foreign visitor. Thai hospitality is by far the most welcoming I have ever encountered. It starts with the way Thai people greet each other with a prayer-like gesture of the hands, a slight bow of the head, and a serene smile radiating warmth and welcome. And it continues with the service, accommodation, excursions and activities, all unique to the country's culture.
The Thai islands offer a range of lodging for every budget and preference. Even the high-end hotels, such as the Six Senses or Anantara chains, with their superb service, keep a low profile in terms of design to make sure that they blend in with the natural environment and local life. Simplicity, natural materials and energy flow are the things that matter most. Appreciation of the little things and of life itself is incorporated in the surrounding atmosphere and attitudes. This mindset of gratitude and the elimination of stress and conflict isn't a notion that can be created superficially. It is either indigenous to the life system or simply absent.
Just from looking at the pictures below you can get a feeling of what it is like… the nature and the infinite peace of mind. These are pictures from Koh Samui—one of the bigger islands where you can find a type of "city life" with restaurants, shopping and places to visit—and Koh Phangan—one of the smaller islands, with little sightseeing but all you could ask for in terms of tranquility. Each has its own charms and blessings. But wherever you choose to be, there is no substitute for a beach front villa where you are a mere stone's throw from the ocean, the breeze, and the ever-changing view of the horizon.
Six Senses - Koh Samui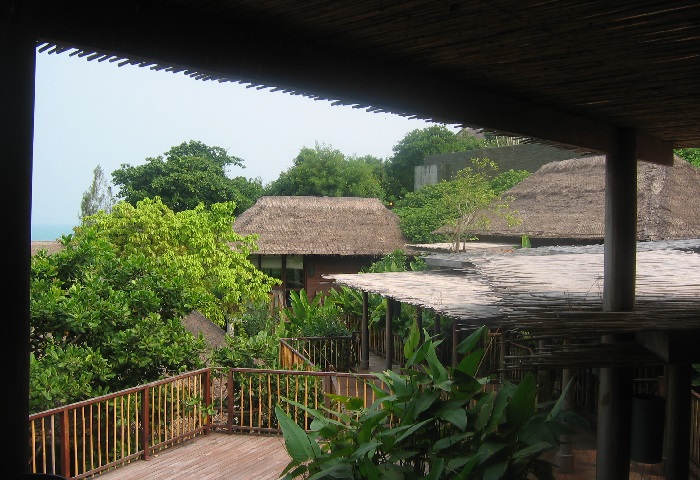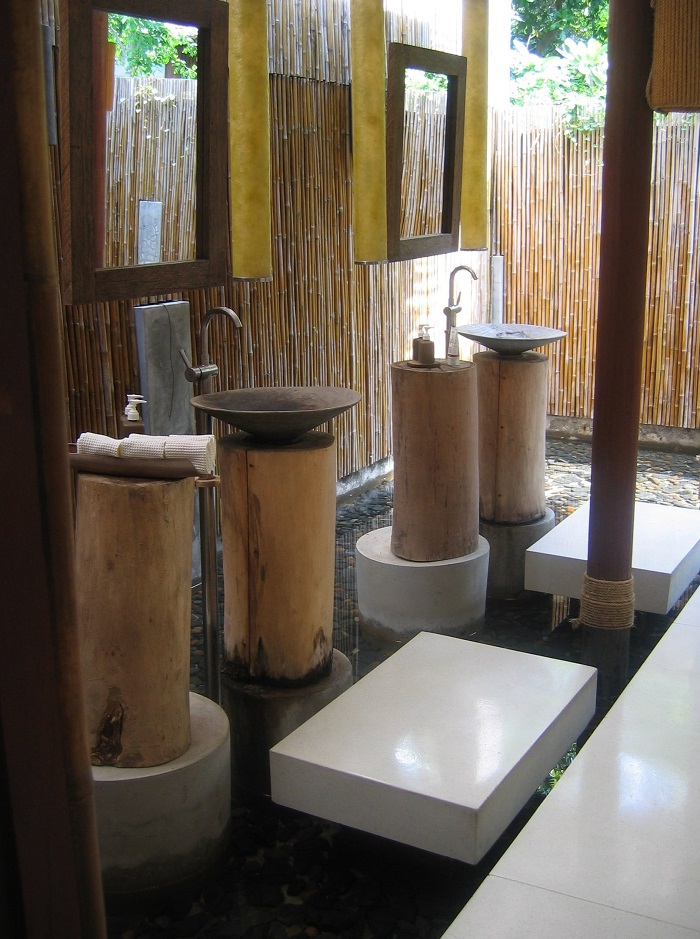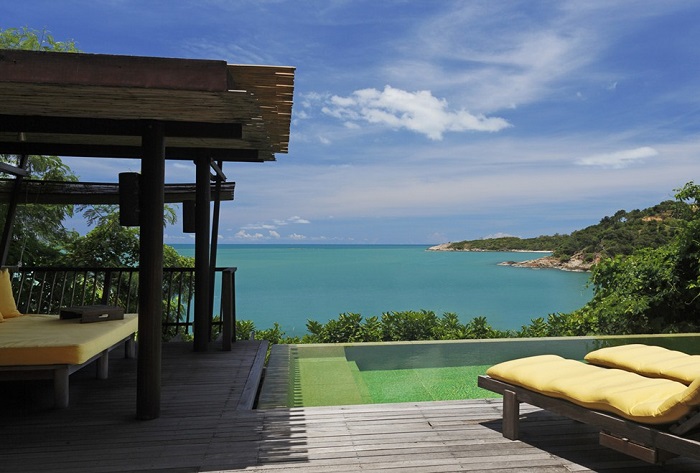 Anantara - Ra Sa Nan Da - Koh Phangan