Further to our mission, as shared here, to start introducing inspiring stories of women who are pursuing their dreams, let me introduce you to the first Daring Woman who shares her story with us: Orit Sagi Sarne. Orit decided to start a sportswear business from her own need for beautiful and unique sports clothes that can be stylish enough to take her through a day of running errands, as well as stopping by for a coffee break with a friend.
She started her career as a brand marketing manager, but after giving birth to her first child, she decided to develop one of her lifelong interests and become a personal trainer. In between her work as a freelancer and raising her two kids, and in an attempt to find ways to engage more creativity in her life, she started pursuing another longstanding passion and designing and manufacturing clothes and accessories such as T-shirts and jewelry. Her distinctive taste in fashion was not to be ignored. Here is her story.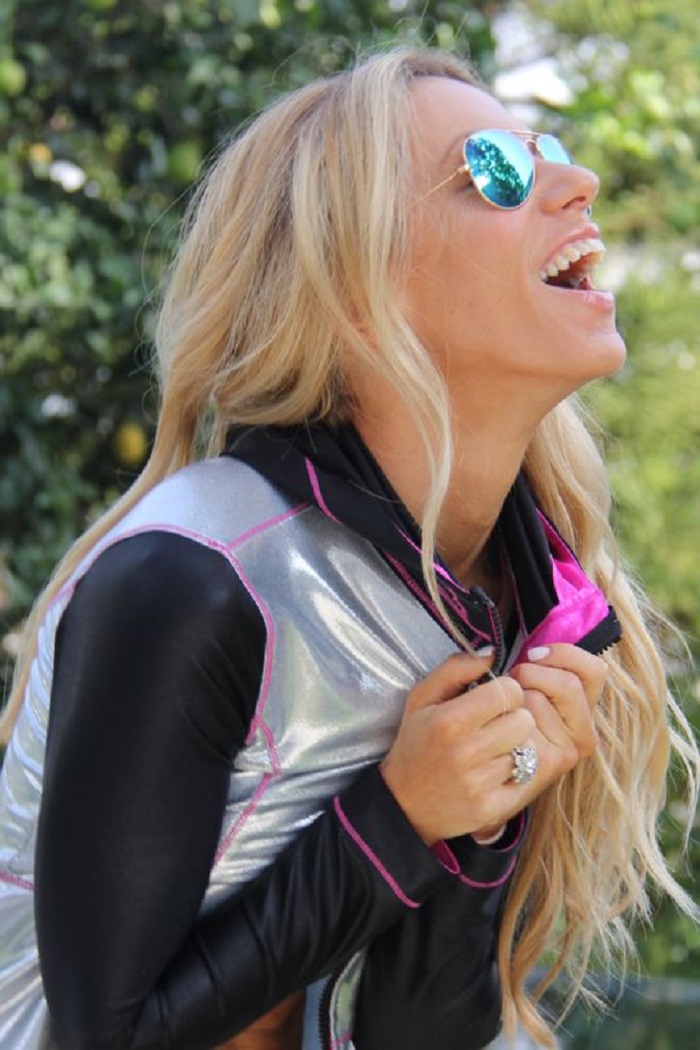 What was the motivation behind starting your own business? Designing jewelry and other fashion items, such as T-shirts and tank tops, was always a hobby of mine. I used to dye them and sell them. The motivation for the business came from the need to express my creativity and from my love for fashion. I wanted to produce something for my own use, as well as for others. It comes down to doing something that I feel that I'm good at and getting good feedback; and that is how I felt when people compliment and appreciate my taste in clothes.
What were the first steps in making it happen? I started by designing and producing several fashion items, all made from fabrics and components that I could easily find in the market. Initially, the designs were simply shaped with minimum complexity in order to facilitate production. I worked within a pre-defined budget and produced just a few samples of each item. I sold them to friends and family, all word of mouth, and was delighted to see the positive responses, especially toward my sports items.
What made you focus on sports clothes? As a personal trainer, I discovered from my own needs that although there have been major improvements in the sports clothing industry, there is still not enough chic sports gear available. I was looking to create a look that would allow me to continue on with my daily routine after a visit to the gym. Our days, as women, require versatility as we move from the gym, to the supermarket, to errands, often including a stop at a coffee shop—most things actually out of the office—and we are better off dressed stylishly than in the traditional leggings and sweatshirts. This need for a relaxed, easygoing look is also the perfect solution for weekends and vacations when you want to feel casual but not always to wear jeans—something sporty but just as well designed.
What is your greatest achievement so far, making you realize that you have made the leap?The opening of my boutique displaying all my own clothes where customers can come and go at will. I have my own private space, the real proof that I am on the map. It requires real commitment but gives me the encouragement to go on.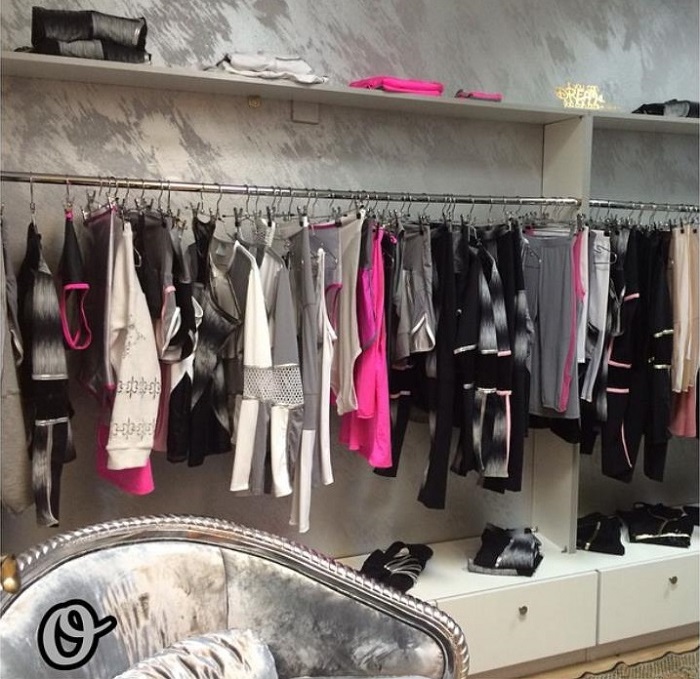 Talking about commitments and responsibility, how did your family, friends and colleagues react to your entrepreneurial endeavor? My husband and friends were all positive and supportive. I think that by taking it one step at a time, you let everyone around you get used to the idea and swept up in your enthusiasm. My parents, who were supportive all the way, were also the ones encouraging me to take the next step and open my own place. To be honest, the support I got from those around me was super important.
What do you see as the hardest part in chasing your dream? The main obstacles I have come across so far are managing a budget and making sure I get the numbers right. As the price of production is very high (except perhaps for those who move it to China), I have to be very careful with the costing, so I can offer my products to clients at attractive prices. I find it hard to let go of design ideas just because they are more complicated and expensive to manufacture. Yet, I am determined to produce innovative and unique items and to find the right balance between budget and design. Another challenge is the interaction with manufacturers and suppliers and making sure they stay on schedule. The whole operation side behind the end result of displaying a clothing line is something I am still learning.
So how do you manage with the operation of your business? At the moment, my greatest dilemmas are about quantities. Should I produce a small supply of items or should I start marketing my clothes through other stores as well? It is both an operating and a financial question. At the moment, for example, I only offer two sizes, but I hope to change this in the future to accommodate the needs of all women.
Tell us a little about your new summer collection, which hopefully we will share when it is ready. I should first say that unlike in the past, I now use my own exclusive fabric designs. So now I start with special fabrics and then continue to the cut and design. When it comes to new collections, I try to translate the major fashion trends into sports clothing. For instance, using Lycra that looks like leather but can still breathe and thus be used for sport. The biggest trend for my summer line is the use of fresh colors that suit the season: pinks, yellows, and a combination of mixed prints and patterns. I always try to keep the designs that extra bit special, either through the fabric or the shape of the item. I won't compromise the uniqueness of my pieces!
With all the challenges and unpredictability of the business, what is it that keeps you motivated? I really love what I am doing. My business stemmed from a search to do something I am really good at, and I feel like I have found my calling. It is my desire to express myself creatively that, along with the great responses I get, helps me to overcome the ups and downs of this stage. I have learned that by cultivating a very patient mindset, which is not easy to say the least, I can overcome the day-to-day hurdles. Patience is my greatest advice for anyone who is just starting out.
Tell us about your longer term vision. My dream is to sell my products in stores in a few locations worldwide. I love the fact that this is my occupation; it is something burning deep inside me. The next stage is to make it happen and let it gradually grow.
*******
This is Orit's road so far. You might want to follow her! Any questions to Orit can be shared in the comments below, and if you want to share your own story with us, we would be happy to hear from you. Please send us an email with a short description of your dream, and we will contact you soon.