Further to our mission, as shared here, to present inspiring stories of women who are pursuing their dreams, let me introduce you to our second daring woman: designer Einat Skalski, founder of the Skalski Leather Boutique. Skalski's designs reflect in spirit and style her personal attachment to a cosmopolitan lifestyle together with a strong link to tradition. She graduated from the fashion design program at Shenkar College, Israel and has a master's degree in design from the Richemont Group's Creative Academy in Milan, Italy. On graduating, she was chosen to intern in Paris at Lancel, one of the world's leading leather accessories brands where she designed one of their leading collections – the Pirates Bag.
By the time she finished her time there, she knew she would design her own brand. For five years Skalski Leather Boutique has been designing, manufacturing and marketing original pieces of luxurious, handcrafted leather accessories. The entire process from start to finish is handmade, with personal attention and devotion to each product. Two years ago, with the birth of her second child, Skalski decided to shift format and have the business function in a less time-intensive way which would allow her to focus more attention on raising her kids. Today she still works at this slower pace. Some of her bags can be purchased online through Boticca.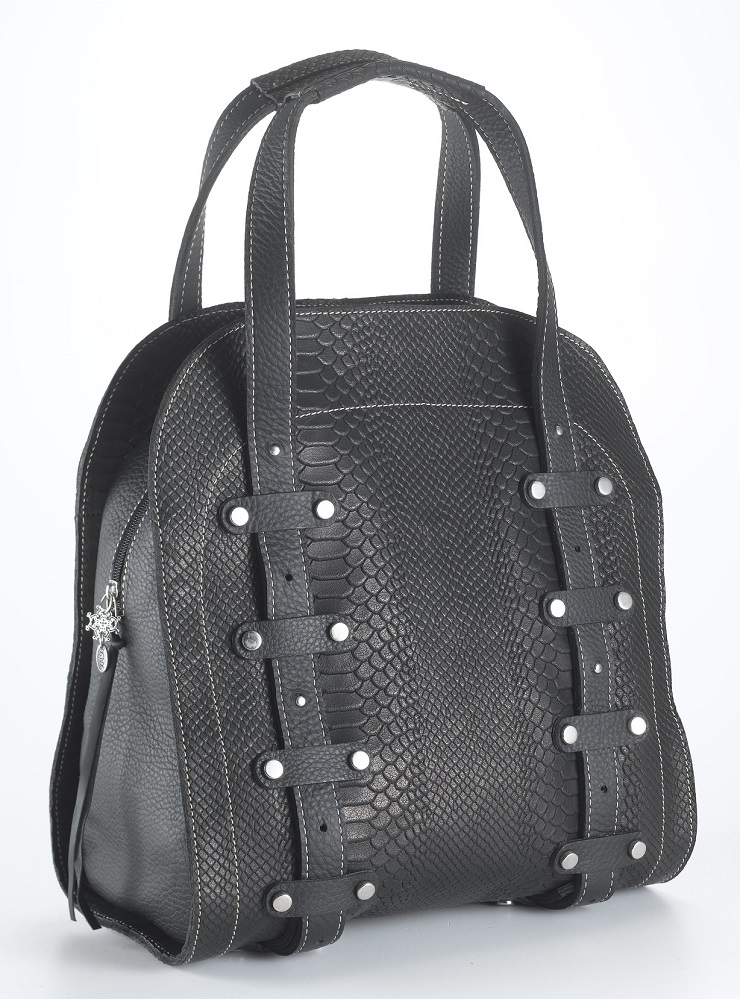 I am sharing the story of this highly talented and creative woman today for three main reasons: (i) to emphasize the challenges that all entrepreneurs face; (ii) to show that not all entrepreneurial adventures end up as success stories, yet they all experience the entrepreneurs' desire to share their passion and belief; and (iii) to express my full confidence in Skalski's ability to come back to the creative scene, one day, sooner than later, and reach others in her own unique and special way. Here is her story: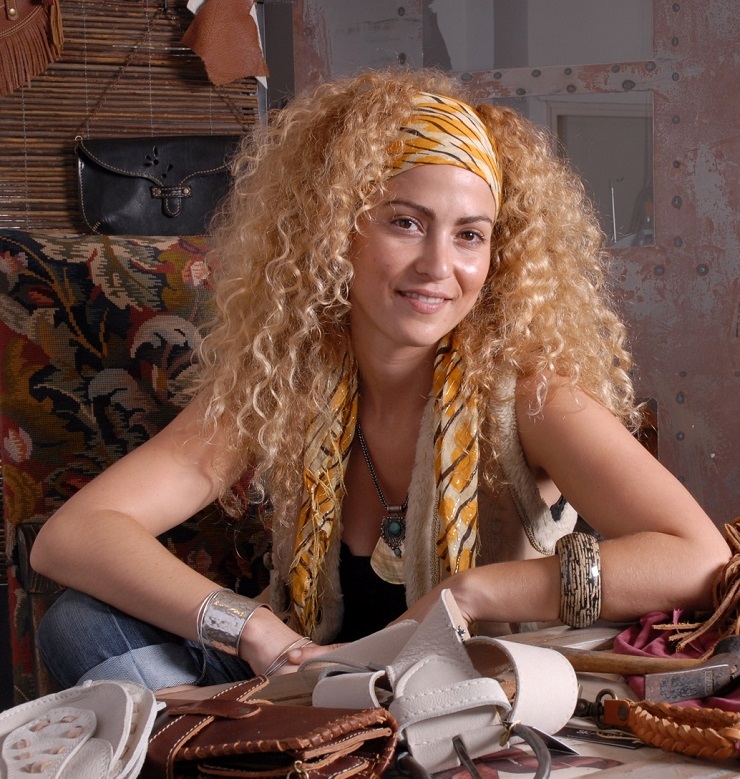 What was the motivation behind starting your own business?
I was looking to express some inner truths that I believe in. As a child, I wasn't the "girly" kind, and I even surprised myself when I realized my inclination toward fashion design. I always dressed differently from the rest, my fashion tastes leaning towards eclectic boho-chic. During my second year of school, I realized that I was less interested in designing clothes and more in accessories. When I finished my internship at Lancel, I considered my next step and realized that there is only so much freedom for self-expression when working for a big company. You inevitably work under a head designer and have to go along with the "house" line and concept. And for me, that would have missed the essence of creation.
What were the first steps in making your dream come true?
I guess that the first seeds were sewn back at the Academy but were further rooted at Lancel. There was a period of about a month when the company changed head designer and needed to design a bag for the company's presenter who was starring in a new pirate movie. The company needed to come up with something that would work well with the theme of the movie. They were looking for someone to meet this challenge and I stepped in, feeling I could help. The bag I designed turned out to be a great success and became a huge bestseller. They released it in a limited edition that was sold exclusively at Colette in Paris. I was offered a permanent position as well as the option of moving to another brand, but I wanted to go back to Israel.
I guess that when you have some inner urge to express yourself coupled with some good life experience, you somehow find the nerve to just go for it. And that is what happened to me. Once I left Lancel, I knew that I wanted to open my own business, but I also realized that I still had much to learn more about the technical side of working with and processing leather. I love leather: it's a living, breathing material that can take on so many versatile shapes. In order to better learn how to work with it, I decided to find someone who would teach me, and I found a woman who specialized in creating handmade bags and took private lessons from her for a year. During that time my vision became clearer to me: I wanted to build a brand that specialized in accessories. By the end of that year, I had opened up my first store in Tel Aviv.
Tell us about the beginning, what did you enjoy doing?
I always designed all the items by myself, giving close consideration to the design process, the quality and uniqueness of the selected materials, and the finish. I always looked to produce items with the highest quality of leather available, providing each item with its own personal character, texture and design. All items were intended to be luxury items, each product with a different spirit, inspired by nature, by a wide variety of cultures and by the ancient art of leather handcrafting. I enjoyed how these creations reflected techniques that have been developed over thousands of years all over the world. I carefully integrated these methods with modern and luxury design techniques. I was thrilled with the results, fashioning products that were precious creations that expressed the power of art.
What were your early deliberations and obstacles?
One of my first deliberations was about the manufacturing process. I was considering outsourcing the manufacturing to subcontractors. But many potential subcontractors refused taking the project because my designs were full of details which were too complicated to make. I learned the hard way that my only other choice was to manufacture in-house and open my own studio. I would make the first design and then work on a prototype. Production started with one full-time employee doing everything, and slowly, as demand grew, we increased the number of staff. This process dictated a limited quantity production house, but at the same time, each item was fashioned with extra love and care. For example, the gondola bags that can be seen below are all handcrafted, and it takes about 3 days to make just one bag which I couldn't have predicted when I started the business.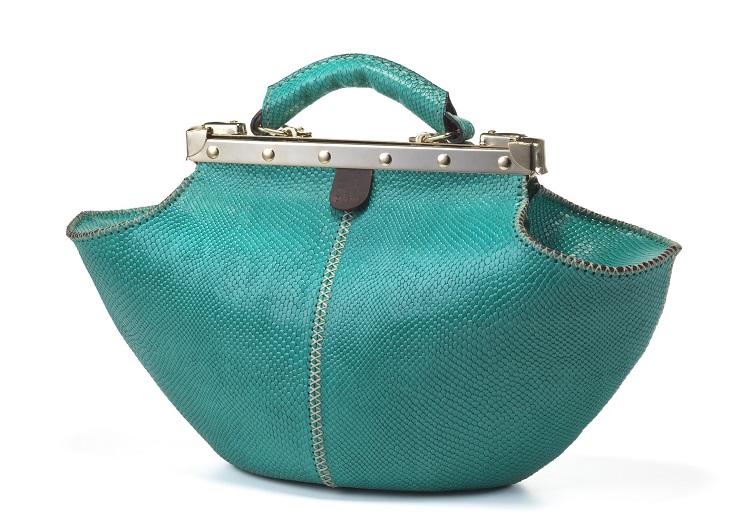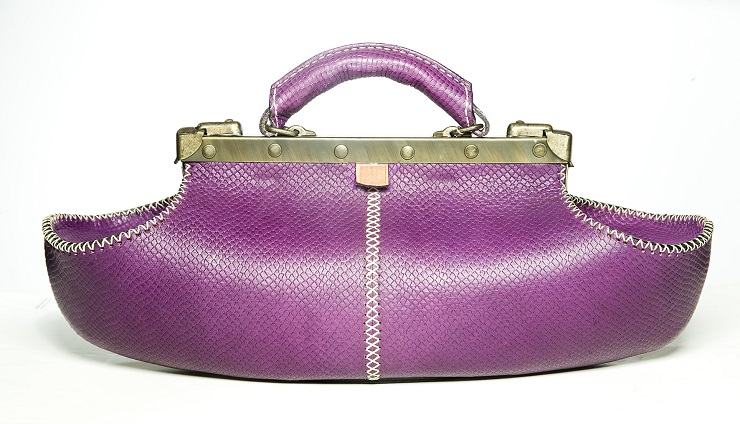 What was the hardest part of chasing your dream?
The main thing I found difficult was being in charge of all fields: design, management, staff, marketing, sales—everything. I chose to go on this adventure by myself and wanted no partner to share the burden. But that has its downsides. Also, there were tight restrictions in terms of the high prices of materials and manufacturing. I found it impossible to compromise on the quality of the leather or details of the product. Yet, I had to face the "business" side of the equation: by manufacturing a very expensive item I would need to sell it to the consumer at an extremely high retail price. In searching for a reasonable price, you find great creative ways to avoid the more expensive materials, but too much compromise and you miss out too many details.
In retrospect, what would have you done differently?
Today, I wouldn't start a business without solving the issue of manufacturing at reasonable prices. I would find the right place to outsource the manufacturing. I had great support from my family and friends and especially my life partner who took the whole financial aspect of the business upon himself. However, in hindsight, I think I should have delegated the work and found a suitable partner for the marketing, manufacturing and sales side. I now understand that if you own a business but are not 100% committed to it, it just won't work. Either you find a partner or an assistant or you need to find a different way of making your business.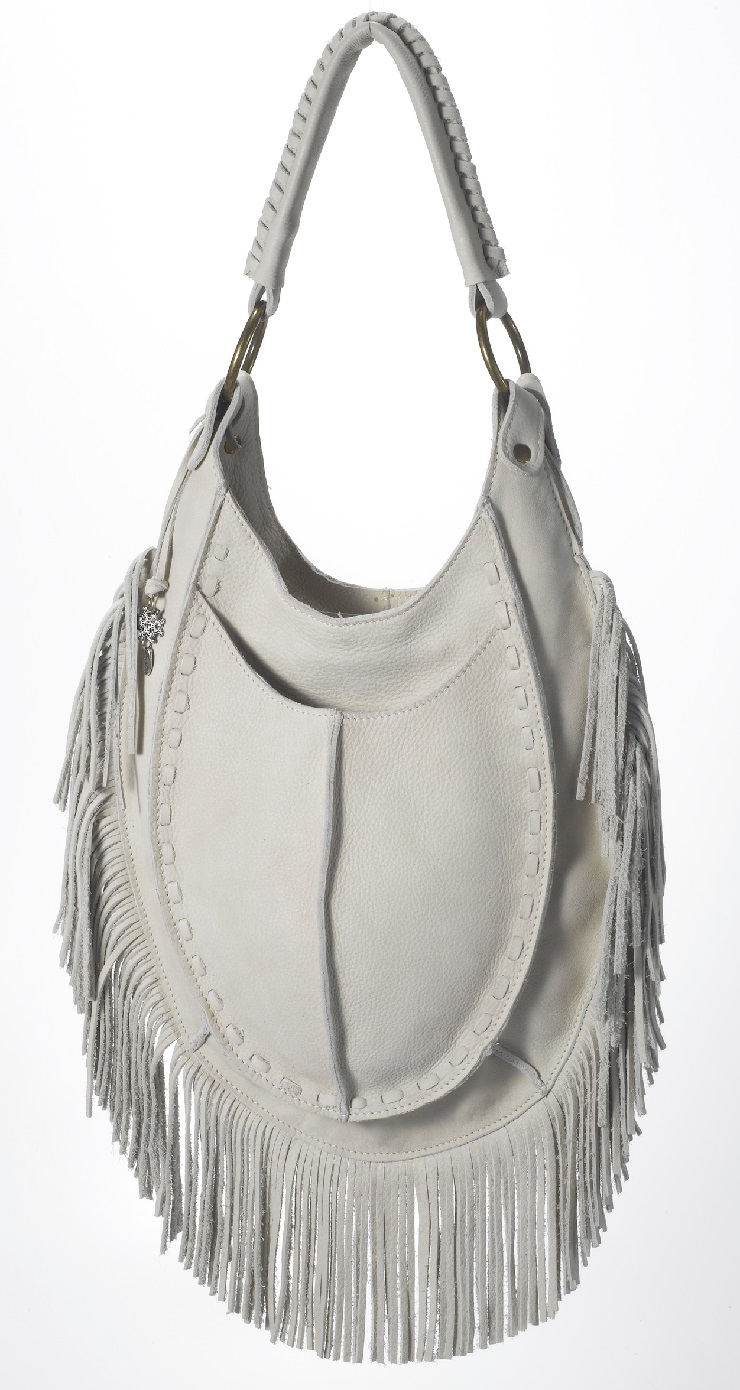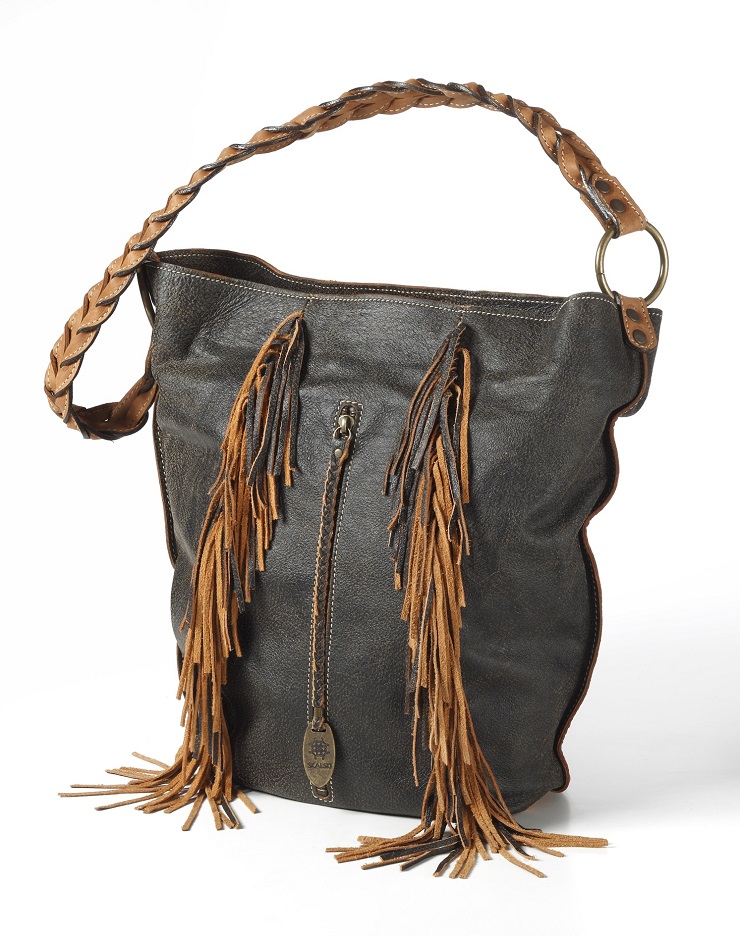 It must have been hard to make the decision to close the store and reduce levels of production. What did you learn about yourself in this process? Did you feel like you had failed?
I learned that the life of the entrepreneur is challenging but fascinating. It all comes down to the type of person you are. I learned that if there's something that I truly want to achieve, then I will do whatever it takes to get it and make it all work out. The financial side, for example, that had me so worried in the beginning, turned out to be not quite as scary as I had originally thought. Each of us has their own interpretation of the word "failure"; it is all in the eyes of the beholder. Sometimes failure can, ironically, lead to growth and success. I believe it was just a stumbling block on my way to the next venture.
Do you have any plans for the future?
For the time being, I am happy with my choice to focus on my family. I take great pleasure in raising my two kids and have no second thoughts. Yet, my next destination is to reinvent myself. I definitely want to be involved in a creative process. My power is in my sense of style, and I have started to understand this more and more over the past few years. My sense of style is unique, and I find that people react to it really well. I think this is something that is going to guide me through my career in the coming years: my need to connect with people through my work, my art and my own "footprint."
If I needed to guess what it is that will draw me back into a creative life, I imagine it will be something that involves exploring different cultures around the world or finding new manufacturing techniques that belong to a certain culture and legacy. There are many countries that fascinate me, and I aspire to serve as a bridge for the culture and designs created by women from different locations around the world. In the long run, I would like to create job opportunities for women from developing nations and help them find a way to preserve their culture and their unique ways of manufacturing by combining handcrafted techniques with technological advances.
************
Once an entrepreneur always an entrepreneur? This is Skalski's own way to touch people and connect with them. The previous post on fashion was about the way Two of a Kind reach others through their style, and this story shared with you today is another expression of the same idea. It is all about reaching others, each with their own strength and uniqueness. Skalski's sense of style is her power. It is a realization that emerged from her interactions with the world but which has grown from within herself. It may not be as easy to find that which is special about you, but once you find it, it will give you power and belief in any journey you may choose to take.