We have finally come to our last chapter on the search for this year's festive holiday look. Starting with the Discover Why Black appearance, we then moved to the feminine Silk and Knit combination, followed by the Bright Look suggestion and then began the New Year celebrations last week with the Touch of Gold. Now, on Christmas day and with New Year's Eve waiting on us, we have reached our epilogue.
New Year…aah…the symbolic act of turning the page of the Gregorian calendar and changing the digit of another year is a waypost. The end of whatever we choose to leave behind and the beginning of whatever we hope to welcome and embrace. It is a good time to set new goals, make plans and pray for a successful coming year. Whether you are one of those who like to go out and celebrate or whether you prefer to quietly toast your loved ones, you will probably be found at midnight with a glass of Champagne in your hand, or in my case, a glass of a rich, red Merlot.
There is something about the deep red, burgundy or bordeaux color that makes me feel warm, alive, powerful and energized. There is something about drinking red wine that slightly transforms us: from the embracing arms of the here and now, a new perspective is suggested—a cheerful one of the moment which allows a floating point of view but at the same time, for some unknown reason, also invites an awakening of the senses.
All of these sensations have come alive while collecting the following style inspiration ideas, all of which radiate a strong presence, suggesting some kind of hidden secret or the promise of a deep personality. That is the beauty of building your own signature wardrobe. It can reflect either a passing phase or a permanent notion of who you are. You can choose to mitigate the presence of the burgundy color by combining it with other gentler colors; you can make sure that this color is not to be ignored by using an excess of similarly colored items. The choice is yours…
I wish you a year of celebrations, great wine, wonderful style, enormous doses of inspiration and many new roads to look for and follow. Happy New Year!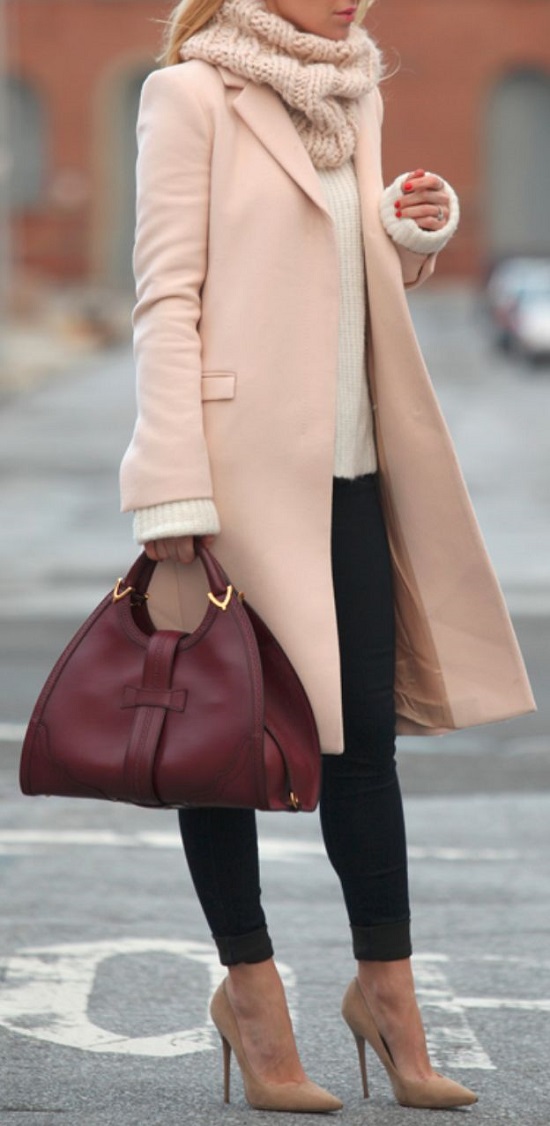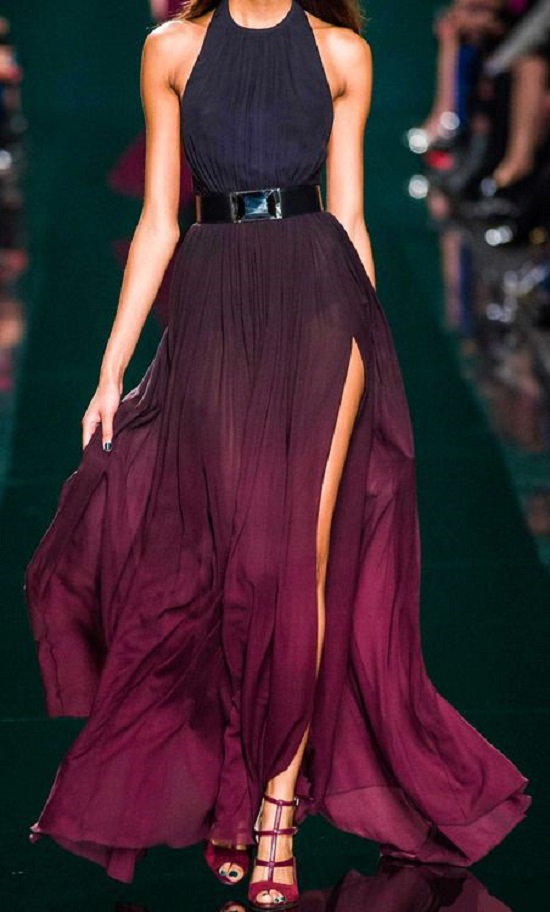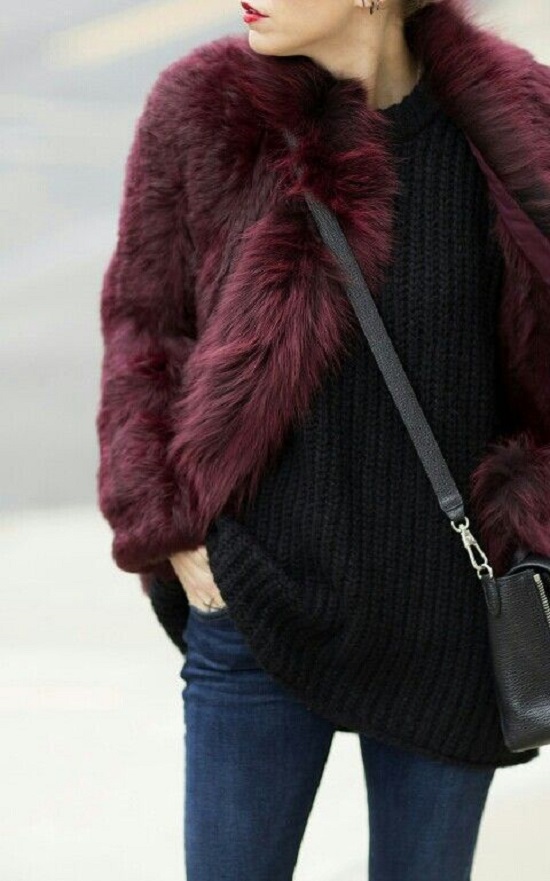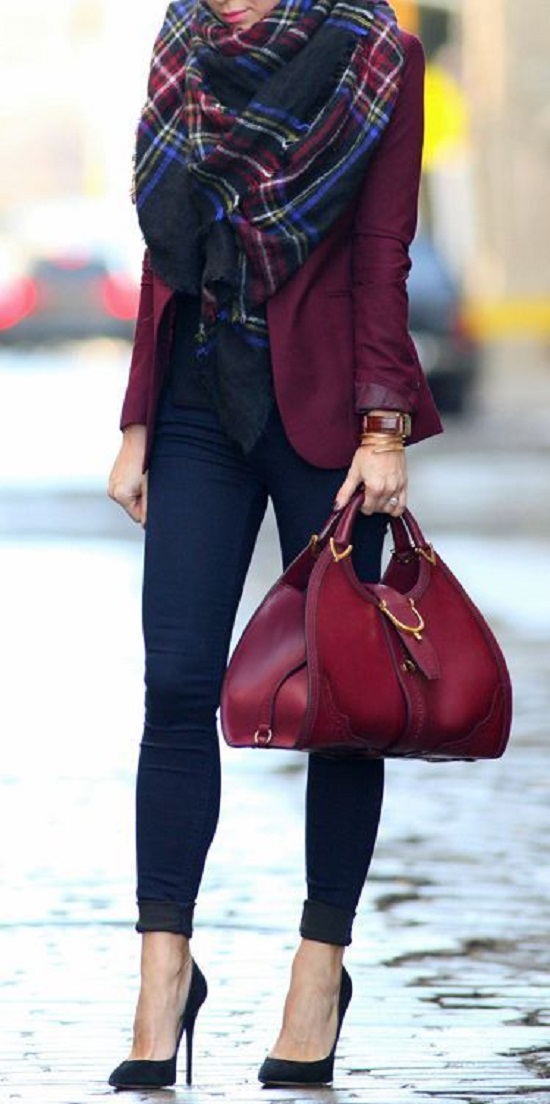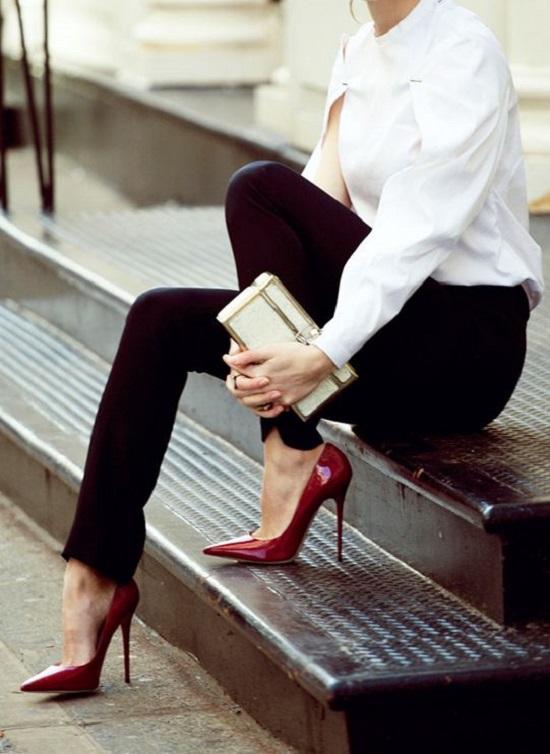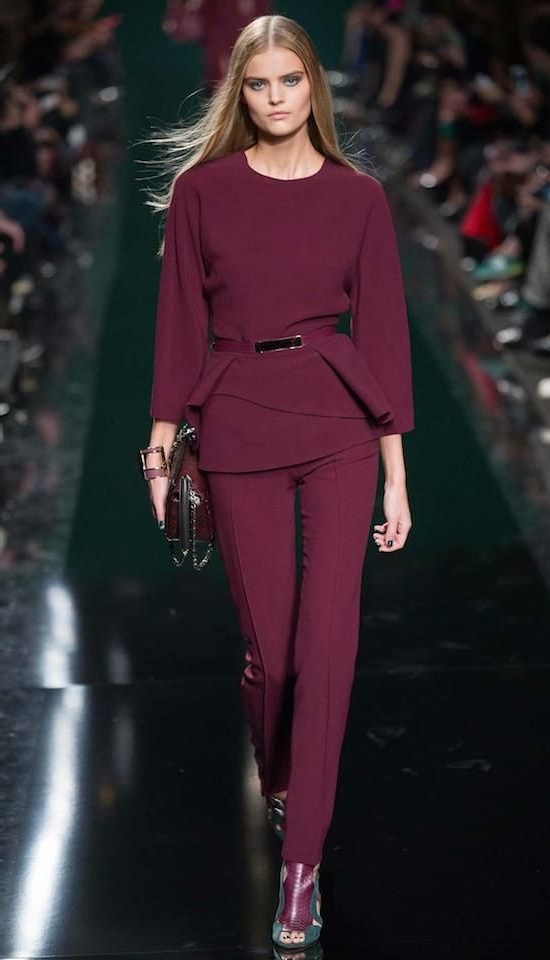 For more inspiring ideas, visit my Pinterest Board: Fashion Posts.